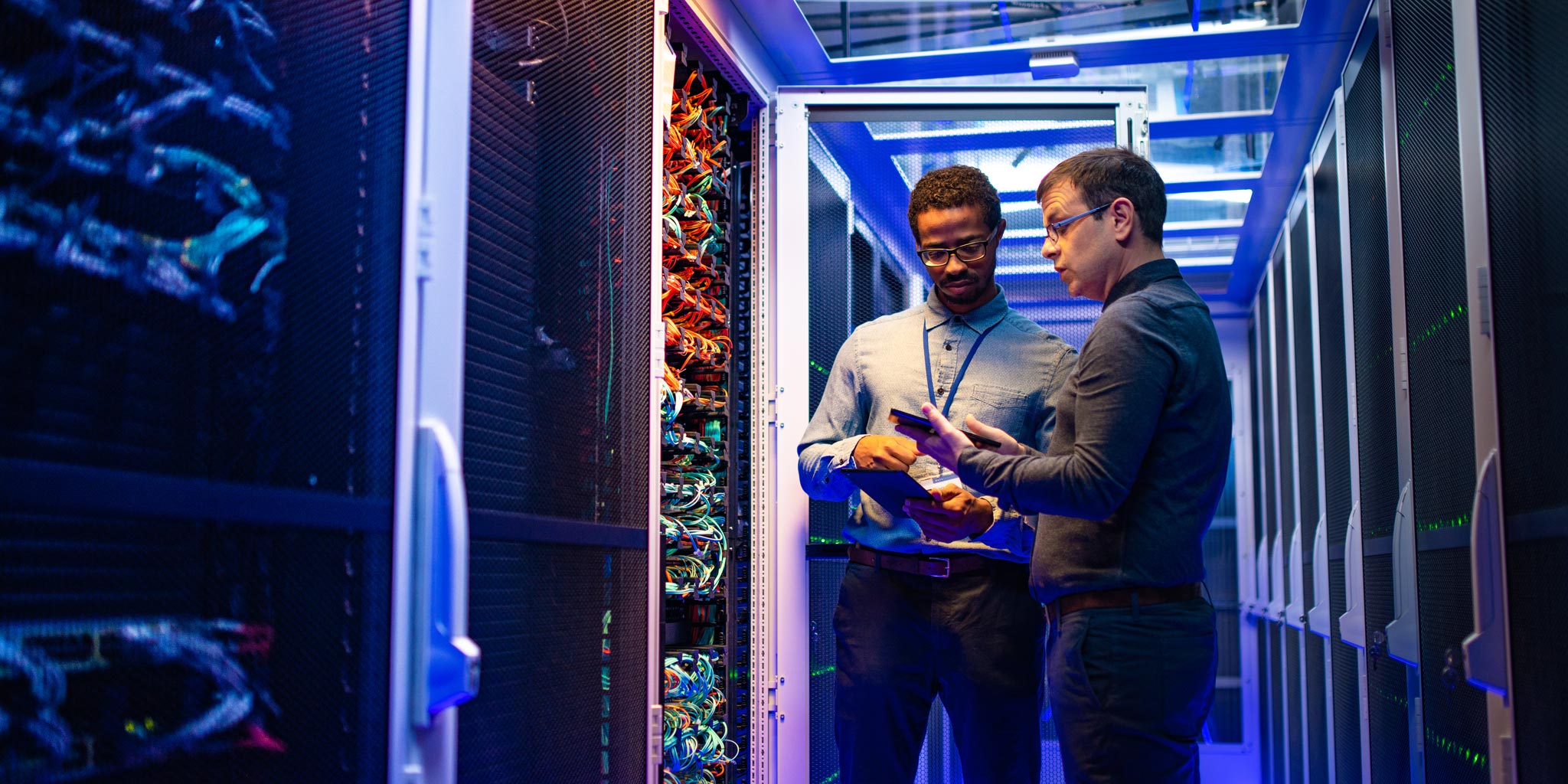 MANAGED SERVICES
Optimize your critical infrastructure
We offer a full range of Managed Infrastructure Services to help companies optimize the performance and security of their infrastructure, enabling internal resources to focus on core business growth and innovation.
Our experts are available to assist you with any network or peering challenges you may have, whether that involves helping with your network architecture or facilitating access to carriers, cloud providers, financial hubs, or content providers.
Our Smart PoP managed service is designed to take the complexity out of establishing a market presence in the U.S. We help international customers easily and cost-effectively establish a PoP in major cities such as New York, Miami, and Chicago.
For organizations who may be burdened by the high cost of interconnection, we offer our Cross Connect Fabric — a cost-efficient, time-saving platform for provisioning and managing interconnects within and between datacenters and datacenter providers.
Cyber attacks are on the rise, posing a threat to your mission critical infrastructure and to your business. Our Managed Security Service includes proactive monitoring and detection to ensure that your website and network are safe and protected.
Planning for an unanticipated disaster is essential for business continuity. Long Island Interconnect's Disaster Recovery and Business Continuity Planning service brings redundancy and cloud-based geographic diversity to your infrastructure.
In a constantly evolving IT landscape, the day-to-day demands of IT management can be overwhelming. Our Managed IT Services can take the pressure off your team so that you can focus on what matters most — growing your core business.