Cross Connect Fabric
An affordable, efficient platform for provisioning and managing interconnects
Are you burdened by the cost and delays associated with interconnection?
For many businesses, the high cost of cross-connects can easily outweigh other expenses. Complex, time-consuming procurement and configuration processes add to the challenge and frustration.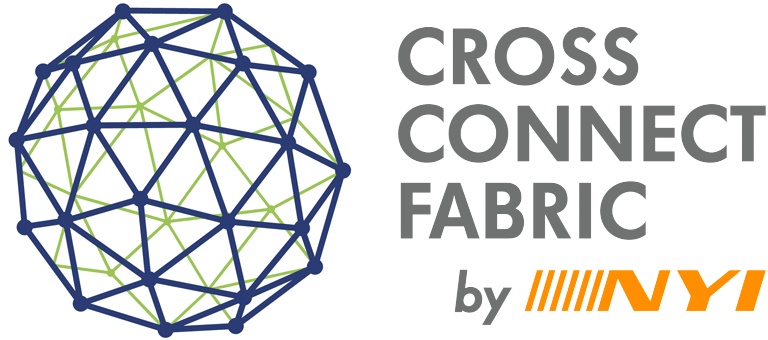 Cross Connect Fabric Platform
The Cross Connect Fabric (CCF) platform simplifies the process and reduces costs by providing an affordable and efficient method to provision and manage interconnects within and between datacenters and datacenter providers.
CCF Features & CUSTOMER Benefits
The use of connection bundles significantly reduces expenses by eliminating per-connection set-up costs and recurring monthly fees.
On-demand, self-service provisioning on the CCF portal provides significant time savings.
A clear view of pricing and implementation timelines facilitates accurate budgeting and planning.
Centralized portal offers control and simplifies ordering, billing and management.
THE POWER OF Connection BundleS
Connection bundles range in size from 4 to 48 connections over a single cross connect.
Bundles can be specified and ordered directly through the CCF portal.
Each connection bundle is customizable for either 1GB or 10GB termination points.
Terminating ports are pre-configured to be immediately available upon install.
Common CCF Use Cases
Internal
Efficiently interconnect clients within a single data center
Metro
Connect two data centers or connect a data center to a carrier hotel within a metro area
Long-haul
Cross-connect to other data centers in key markets
Cloud
Obtain direct SDN-enabled connectivity to public cloud service providers.
CCF Service for Carriers
Are you concerned that you may lose potential customers due to the prohibitive cross-connect fees and delays typical of current implementations? Do you seek to add efficient connectivity options that enable clients to affordably and easily access services and solutions?
Get Lit! Service for Providers/Carriers:
Our "Get Lit!" CCF service for Carriers enables easy cross-connection to any other Carrier(s) by "getting lit" with Long Island Interconnect.
Benefits include:
Limitless connectivity accessed through a single action
Substantial cost and time savings
Easy cross-connects within a building
Cross-connects to major carrier hotels